Project Details
---
Location: Louisville, Kentucky
Owner: Ford Motor Company
Delivery Method: General Contractor
Project Value: $30,000,000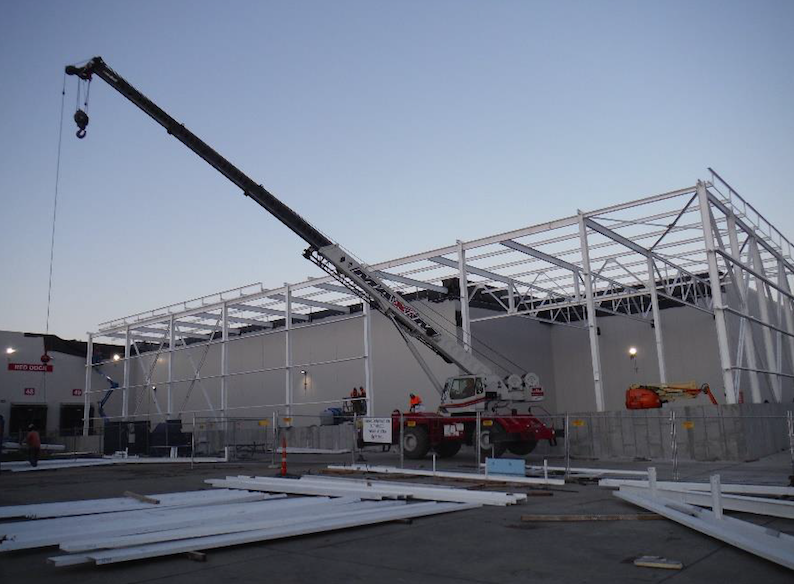 Stenco worked as a general contractor assisting Ford with multiple facility additions. Our scope of work for the MP&L North Expansion, Tailgate Addition and WIP Addition included installation of concrete spread footings, perimeter walls and piers; demolition of the existing wind columns, siding and siding girts; fabrication of new structural steel framing; installation of insulated siding panels; modifications to bituminous roofing; new mechanical piping, HVAC, and electrical systems.
• MP&L North Expansion, 10,600 square foot design build addition.
• Tailgate Addition, 71,000 square foot addition.
• WIP addition, 30,000 square foot design build addition.
The project also included renovations to the Body Shop Locker Room and Gate 12 Parking Lot.
• Body Shop Locker Room, interior foundations and fabrication and
erection of structural steel, elevated mezzanine and crossover
bridge, multiple stairs, and HVAC frame.
• Gate 12 Parking Lot, this 400 space parking lot included grading
asphalt, new drainage swale, relocating existing lighting, and
furnishing and installing new employee turnstile walkway.
37,000 trade hours went into this project with no recordable safety incidences.