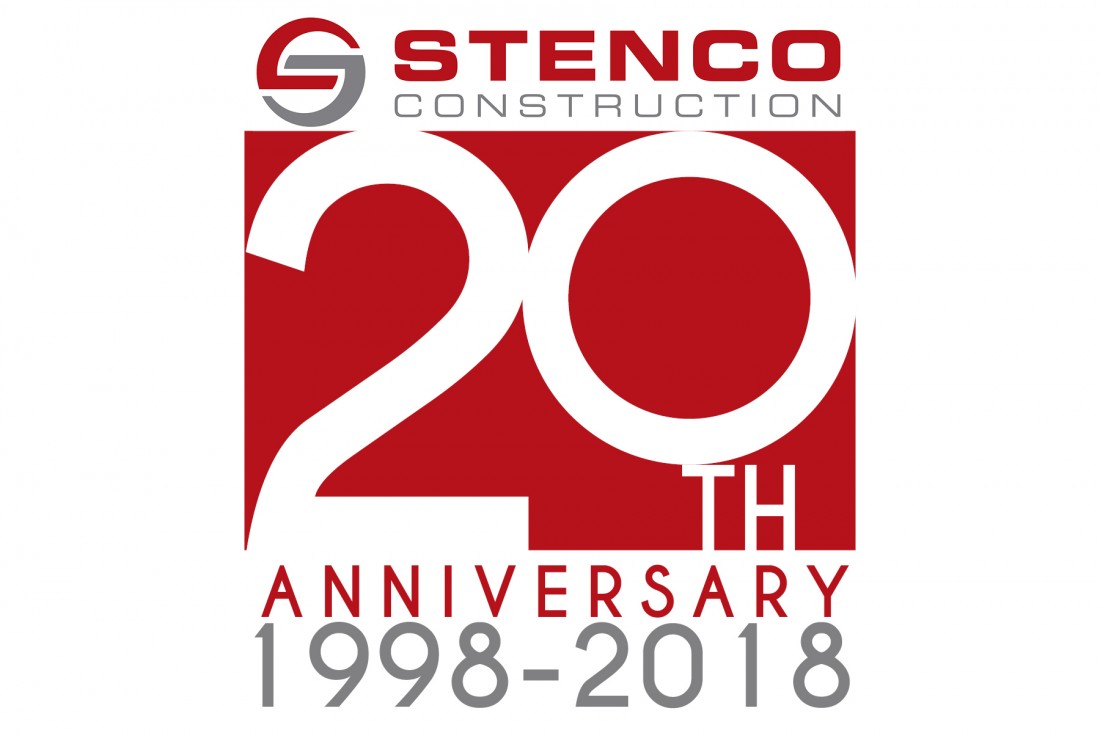 2018 marks the 20th anniversary for Stenco Construction, a leading general contractor specializing in industrial and commercial construction in the automotive and healthcare sectors across the U.S. These last twenty years have shown notable successes for Stenco Construction, including the company's growth into one of the largest minority owned businesses (MBE) supplying construction services in southeast Michigan.
"Being an integral part of Stenco Construction has been a great journey," explained Owner Chuni Gala. "I am proud of the accomplishments and the accolades that have come our way. Stenco's success is a true example of what happens when you bring strong leadership, a great quality work ethic, and a loyal industry together. Stenco is truly a team effort. We have accomplished much in our first 20 years and I look forward to seeing where we can grow into the future."
Today, Stenco offers a wide range of contracting and self perform services, and has distinguished itself with its dedication to safety, quality, and a strong team approach to projects. On a Stenco project, craftsmen work closely with project managers and utilize some of the most advanced technology in the industry to ensure that every project runs smoothly and exceeds client expectations. This dedicated workforce is a key part of Stenco's success, explains General Manager Nick Schallmo:
"Our teams include some of the best construction professionals in the industry," Schallmo explained. "Our culture and dedication to safety & quality are second to none, and we can attribute that success to our hard working teams. We are all excited about what the next 20 years has to offer."
Stenco works across the U.S. in the automotive, commercial, healthcare, and higher education sectors, including in Ford Motor Company, Toyota Motor Manufacturing, Nissan, General Motors, DTE Energy, University of Michigan, Trinity Health, St. John's Providence, and Beaumont Health facilities. Stenco's loyal customer base has been a vital part of the company's success.
"Stenco has been a pleasure to work with on our large construction projects" stated Ryan Grimes, Manager of Vehicle Plant Projects at Toyota. "Their people make all the difference – knowledgeable, understanding, and dedicated."
Stenco is grateful for the support of both clients and employees, and will work to ensure it continues to successfully exceed their expectations in the coming years.