Project Details
---
Location: Dearborn, Michigan
Owner: Ford Land
Delivery Method: CCM
Size: 22,904 SF
Project Value: $600,000
Architect/Engineer: Ghafari Associates LLC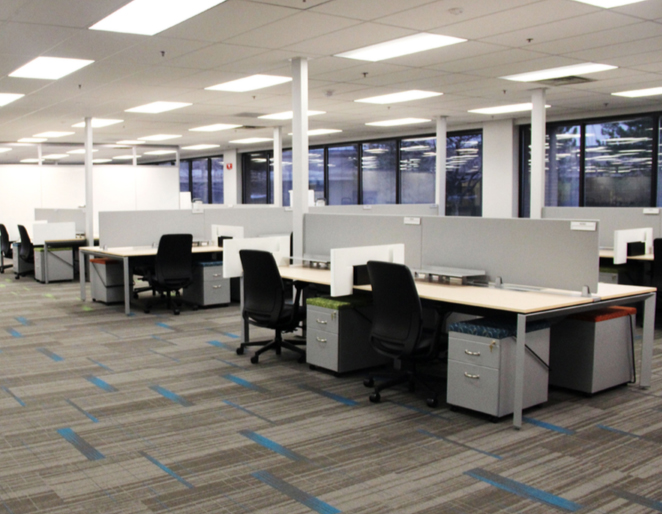 Construction Commodity Manager (CCM)
Under our CCM contract with Ford Land, we completed a 23,000 SF renovation of the Ford IT Agile office in Dearborn, MI.
The project included demolition of 13 private offices, a full length demising wall, and an existing conference room. Following demolition, we constructed two new conference rooms with floor to deck walls, and new carpet and paint for the entire suite. To optimize room acoustics, new audio/visual systems and sound deadening was provided.
Stenco also remodeled the kitchen area and installed new millwork, HVAC, fire suppression, and fire alarm systems.
View Additional Project Highlights Below: