New Berkley Location
Location: Berkley, Michigan
Owner: MSUFCU
Project Value: $300,000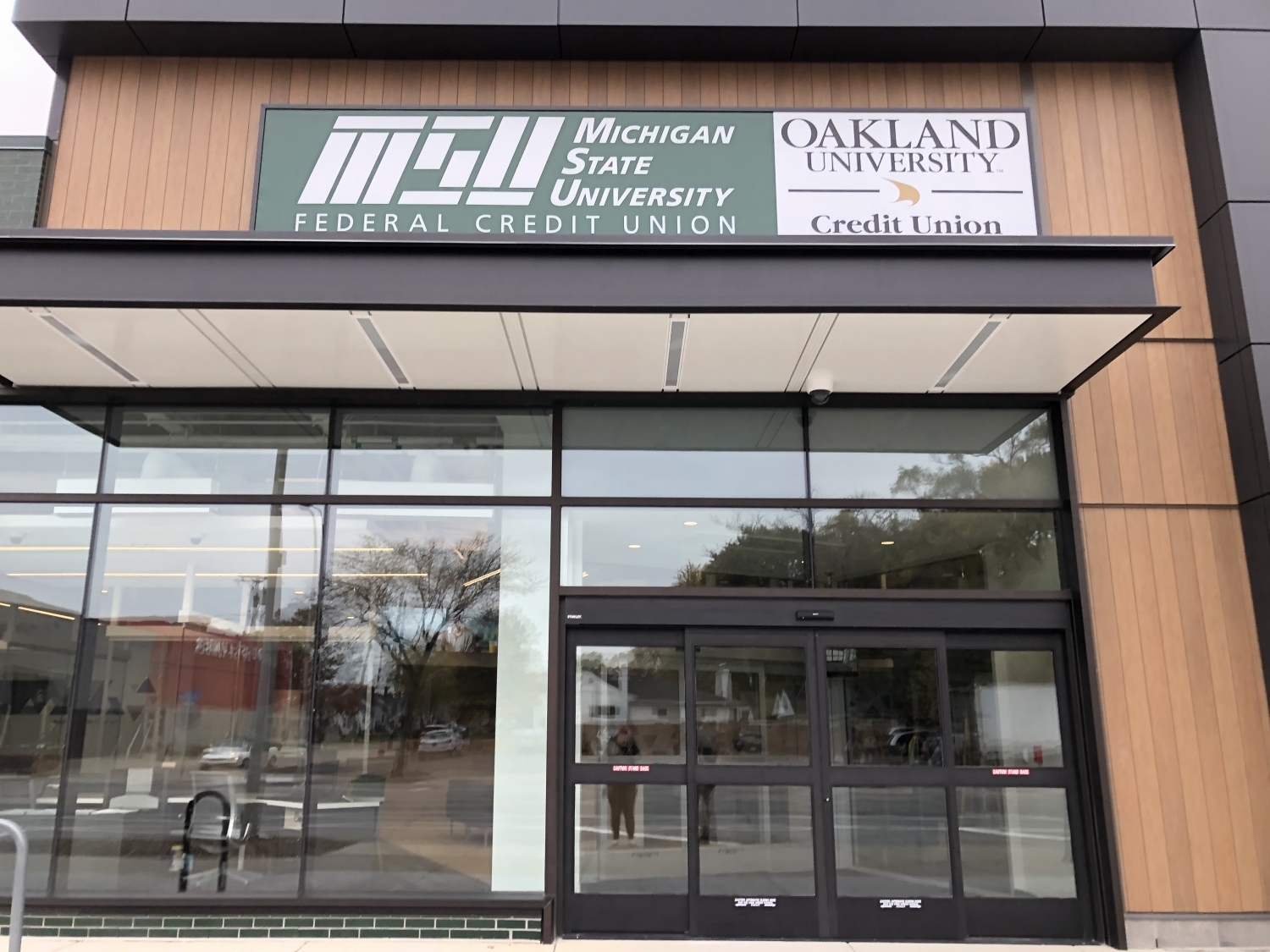 Stenco Construction was awarded a 6-month contract through Granger Construction to self perform acoustical and carpentry installations for MSUFCU's new 5,000 SF location in Berkley, Michigan.
Installation of:
Cold formed exterior framing
Interior drywall
Exterior drywall which incorporated DensElement Sheathing
Interior doors and hardware, including custom doors
Acoustical ceilings and four interior clouds
Visual display boards
Wall protection throughout the space
K-13 sound insulation
Stenco oversaw subcontractors who installed K-13 sound insulation as well as final cleaning services. One of the more challenging aspects of the project included installation of two half-height, self-closing custom doors at the service desk. Full-size doors like these usually have the self-closing mechanisms at the ceiling, so these half height doors required Stenco to cut into the concrete floor, install the doors' self-close mechanisms, and refinish the concrete floors.
Stenco was able to successfully complete this project on time with zero recordable incidents and across nearly 3,000 logged hours. Granger chose Stenco for this project due to their high quality acoustical and carpentry services and reputation for safe and efficient work.